Wedding Details
We are getting married on June 14th, 2008 at 2:00pm. The wedding ceremony will take place at Hadessa's Home church, Zion Chapel, in Goshen Indiana. The reception is just 3 miles away and will follow immediately afterwards. Check out the map for directions below. We can't wait to see you there!
Ceremony,
Craig's Dad, Steve Hobson will be conducting the ceremony and we will start at 2:00 sharp. Zion Chapel is located just 7 minutes east of Goshen. Click on the map to for directions on google maps.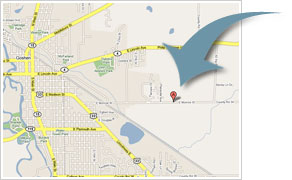 Zion Chapel
17285 County Road 34
Goshen, IN 46528
(map)
Reception,
The reception will be held immediately following the wedding ceremony. Maple City Chapel is located just 3 miles away. We'll meet you there for entertainment, a wedding video, food and dancing! Click on the map below for directions on google maps.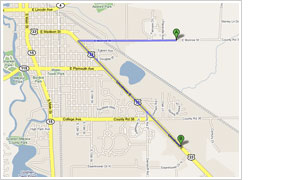 Maple City Chapel
2015 Lincolnway East
Goshen, IN 46526
(map)
If you have any questions be sure to send us a quick email over using the contact form. Thanks!