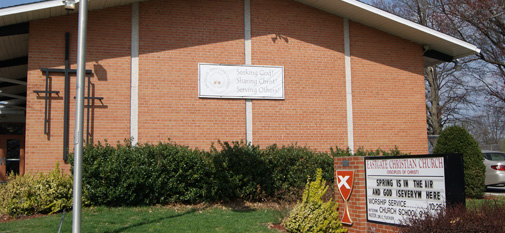 Eastgate is committed to serving others in Christ's name, whether in our neighborhood, our city, our country, or around the world.
In partnership with the our regional partners in the Disciples of Christ of Greater Kansas City, we support an ongoing mission to Haiti by raising the annual salary of a Haitian doctor for a clinic in Carrefour, Haiti.
Each summer, we sponsor a congregational mission trip.  This year's trip will spend a week in the ongoing recovery and rebuilding effort in Joplin, MO.  Previous trips have been to St. Louis, MO and New Orleans, LA.
We have a small food pantry and also collect food and supplies for local non-profit social services groups, such as Community Services League.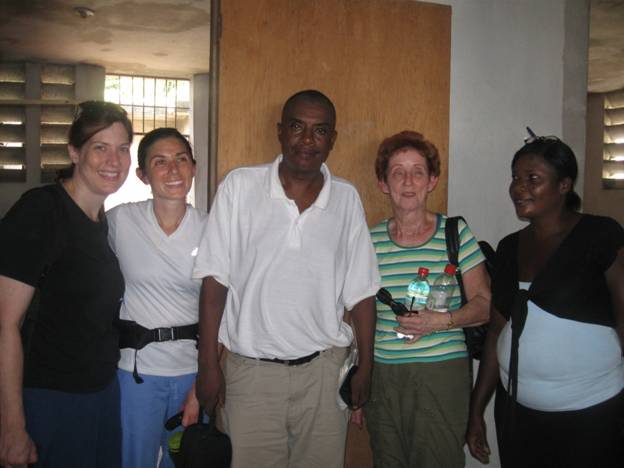 Team visiting Carrefour, Haiti clinic and the clinic doctor