Our Promise To You and Your Family
Your Satisfaction Comes First
---
Allen Family 12 Month 100% Satisfaction Guarantee
Our commitment to you is your utmost satisfaction! We work hard to source excellent products, and we are confident you will love them as much as we do!
That is why all our products come backed by our 12 month Allen Family 100% Satisfaction Guarantee.
If you are not 100% satisfied with our products for any reason we will replace the items free of charge or refund your purchase.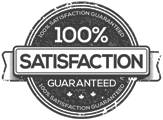 Commitment to Quality
---
Our goal is to provide you with the best products available in the most convenient and affordable way possible!
Quality should always come first. The biggest part of our ongoing commitment to quality is sourcing the best products available. We will always choose quality over price. You deserve the best so we will continue to source the best! Take a look around, and know that we greatly appreciate you!

Email
info@allenwholesalefoods.com

Phone or Text
(817) 751-0802